2023.07.24
【Announcement: Changes to the 2023 Autumn Season Operating Schedule】
この記事をシェアする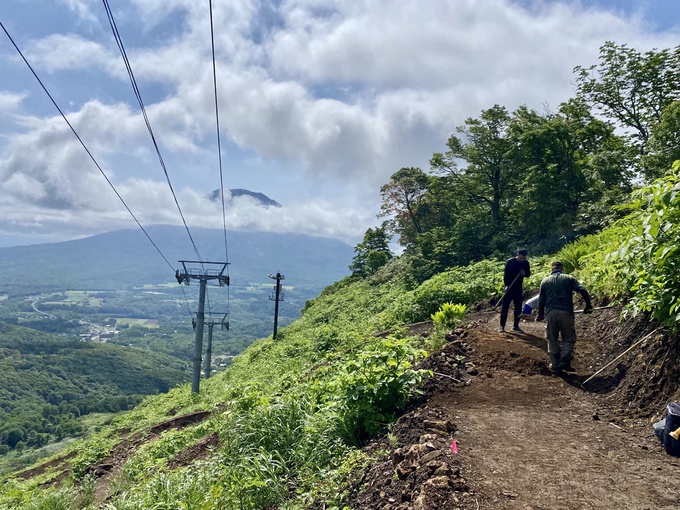 Hello everyone!
July has entered its second half, and we are in the midst of summer, with Niseko experiencing cool mornings and evenings, but significantly higher temperatures during the day. It's the perfect season for outdoor activities, be it by the sea or in the mountains.
How is everyone doing?
Now, we have an announcement regarding changes to the operating schedule for the Autumn season. Niseko Koropokkur Bike Park will begin its Autumn season from August 28th (Monday). Originally, we planned to switch to reservations only on weekdays and opens on weekends, but in order to focus on construction of expanding the MTB courses in the Niseko area, we have decided to close on weekdays and open only on weekends and holidays.
Autumn Season: August 28th (Monday) to October 9th (Holiday/Monday)
Previous Schedule: Weekdays by reservation only, Weekend and Holiday operations
Revised Schedule: Weekdays closed, Weekend and Holiday operations
We apologize for any inconvenience this may cause our customers. However, this change will allow us to increase the number of MTB trails within the area and provide more people with the opportunity to enjoy them. We sincerely hope for your understanding. Additionally, we will be open as usual on weekends and holidays, so please come and join us!
The mountain bike scene in the Niseko area will continue to evolve, so please look forward to it!
NINE LLC / Niseko Koropokkur Bike Park
Chief Director : Teppei Nakajima
この記事をシェアする