2020.05.11
Wrapping up the Winter season and starting the Green season
Share this article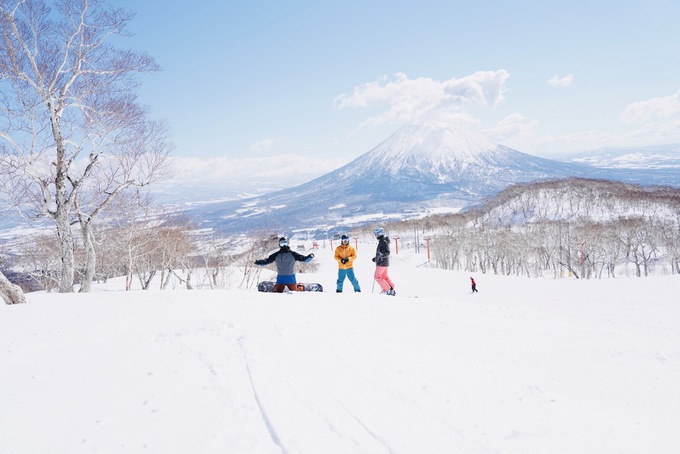 (Riding with friends in late March)
Hello everyone, this is Teppei from NINE here,
How is everyone spending Golden week? At this moment in time Hokkaido including the Niseko area has been requested to refrain from going out unnecessary due to the emergency declaration.
Hence why I am writing this from home today on my terrace balcony. The weather today is nice with occasional brisk cold winds, right now I am able to see the majestic Mount Yotei and Mount Annupuri with a fair amount of snow left.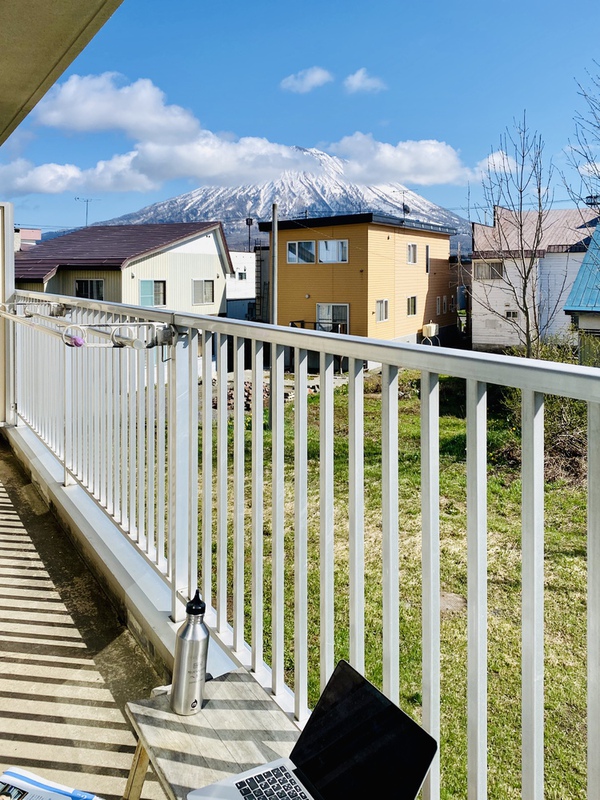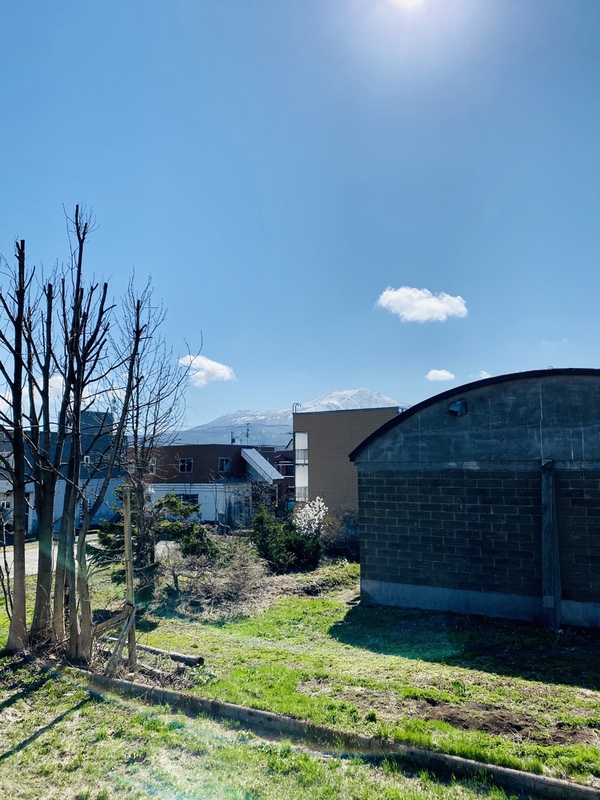 (From today's home balcony office)
Since the state of emergency declaration was announced here in Hokkaido, all of the Ski resorts in the Niseko area saw an early end to the season on the 19th of April. Which is why we have also decided to end our season including lessons and Backcountry guiding.

With the mild snowfall we had this season, we unfortunately didn't see as many oversea visitors on the slopes as we were used to seeing.
There were actually many days where the slopes were less crowded and were actually easier to navigate.
With that said we would like to send our warm thanks to all our clients and everyone involved in the ski resort for all their help this season.

We would also like to inform you that we will have successfully completed our third year on Thursday, April 30th, and we will enter our fourth.
As a company we are still fresh and still have many goals yet to accomplish but with the encouragement of everyone we will continue to spread the message that "MTB culture is a necessity here in Japan and that it is a legacy to be left for the next generation" as well as with the aim to spread the "Japanese ski resort to the world" We will continue to devote ourselves to these aim, and we look forward to your continued guidance and encouragement.

As for our future plans, we are currently preparing to start the Niseko MTB School & Guiding business in mid-June and we are currently in consultation with Niseko Grand Hirafu MTB Park. We need to confirm the details in the future, but like last year, we would like to start with the operation of the flow trail in the foothill area, and our school and rental should be reserved only on weekdays. As well as our rental bikes will be further enhanced this season.

In addition, regarding the flow trail that is to be under construction, we are reconsidering the construction period. We apologize for the inconvenience, but please be patient with us for more detailed decisions.

Regarding future work, we would like to take some measures based on the guidance and recommendations of the government, considering the correspondence to post COVID 19 and with COVID 19. The following are nine recommendations to minimize the risk of new coronavirus outbreak and seriousness, considering the safety of not only customers but also staff and related personnel.

1) Management of attendance and absence by daily temperature measurement of staff and confirmation of throat and breathing status.
2) Thorough social distance while commuting and working (communication at a distance of about 2 m, wearing a mask, introducing a headset telecom receiver).
3) Sterilization of facilities, vehicles, and rental items (doorways and places where you are most likely to touch).
4) Start work, take breaks, wash hands at the end of work, and thoroughly gargle with mouthwash.
5) Maintain a high level of immunity by taking good breaks and promoting shorter working hours.
6) In the unlikely event of an infected person, be prepared to contact the relevant parties so that they can respond smoothly.
7) Reduce the maximum number of people in the lesson group from 6 to 4 and secure enough space for safety by keeping an interval of about 5 m when riding.
8) Temporarily discontinue use of rental gloves and distribute special commemorative gloves made of recycled materials for the riders.
9) Refrain from high fives and hugs but instead air high fives and air hugs are recommended.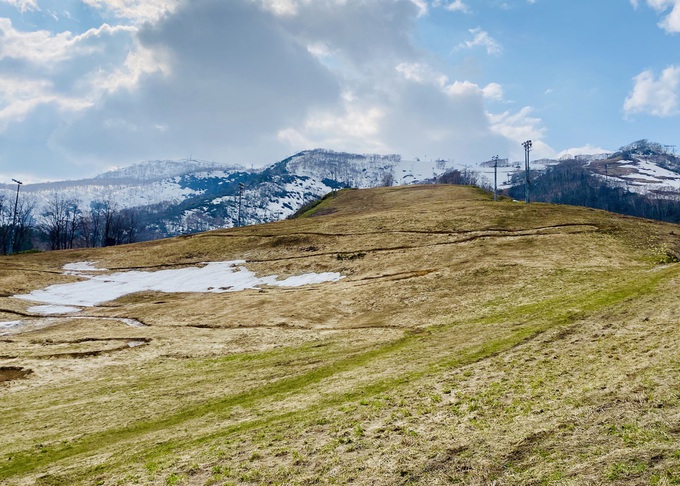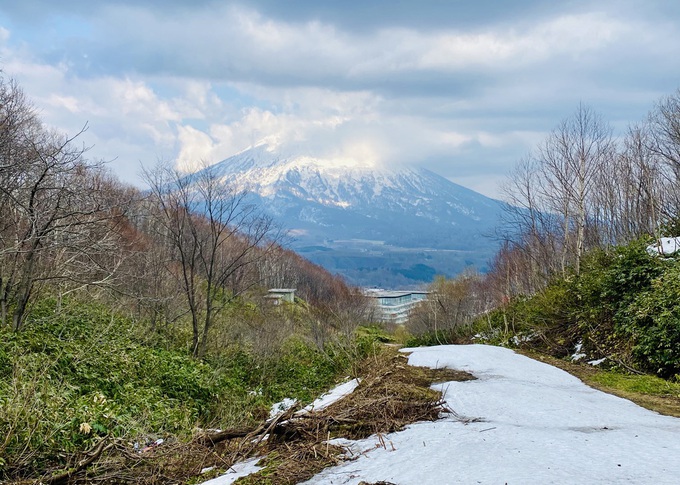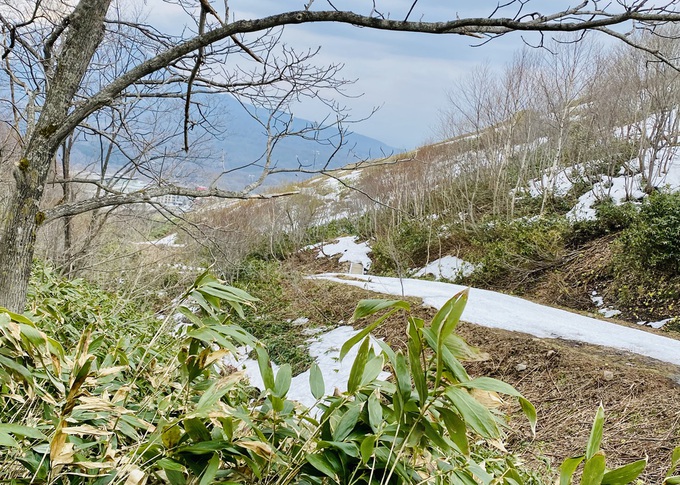 (Recent state of Niseko Grand Hirafu)
I think that the COVID19 has had a wide variety of effects on everyone's lives. It's like a marathon where I can't see my goal yet, but I will try to move forward at so that I can feel that I'm getting closer to the goal than I did yesterday. Of course, if you keep running, you will be tired and you will fall down, so take a moderate amount of breaks and nutrition, and don't keep running even after you reach the goal. Take a breather and celebrate before your next goal. I know it's a bit abstract, but hope this advice can be of use to you.
In addition, I think that many of you are suffering from various influences due to physical and mental, but lets take care and overcome this together and meet again on the snow or dirt of Niseko.
Sincerely
Teppei Nakajima
Cheif director NINE LLC
Share this article